WM/R Trading Patterns: Month-End and Quarter-End (Nov 2015)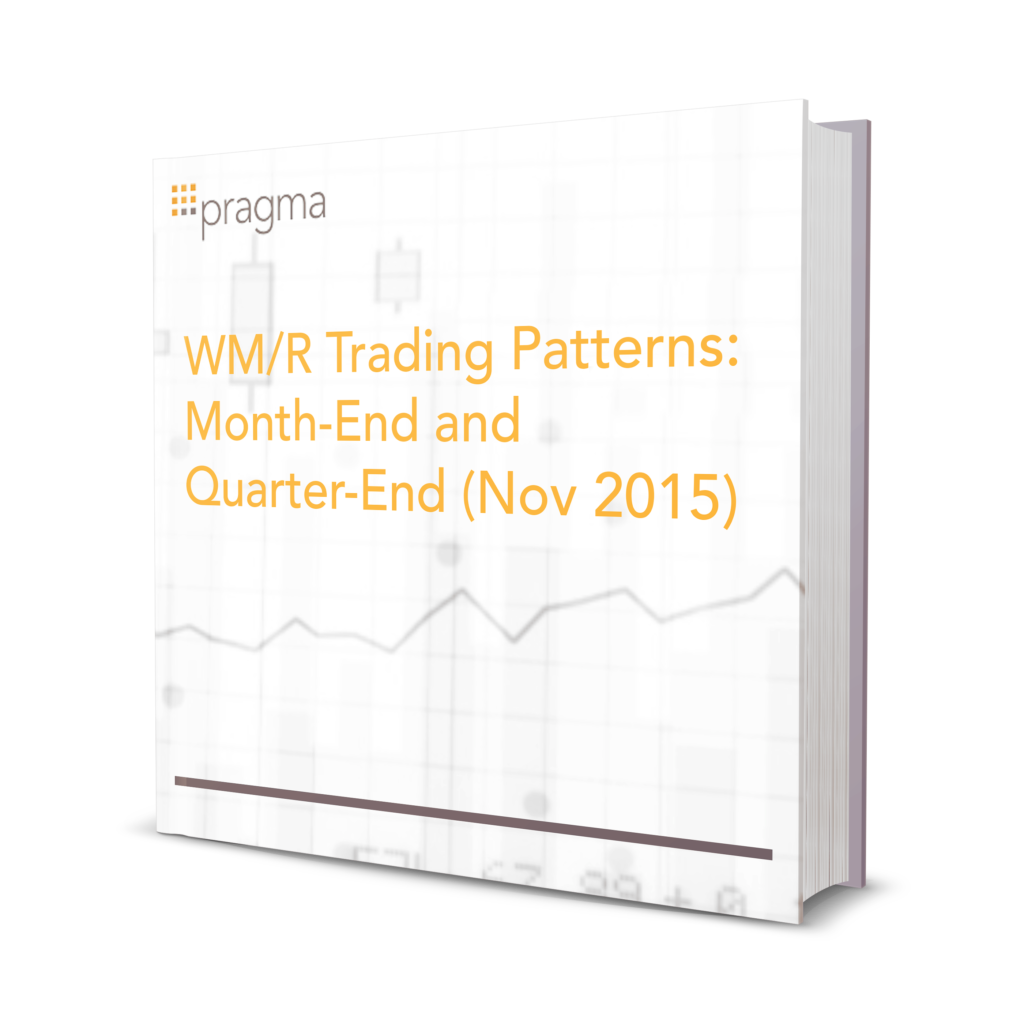 Description
In a previous Pragma research note we revealed new trading patterns that have developed around the WM/R 4 p.m. Fixing. There is now a predictable momentum in rate changes during the new 5-minute window, and reversion afterwards. This pattern, together with a flat elevated volume pattern, is consistent with reports of widespread adoption of TWAP-style trading within the fixing window. This update looks at the data through September 30, and addresses two basic questions:
(1) Has the trading pattern we uncovered in July persisted
(2) Does the same pattern exist in month-end and quarter-end fixings, which are reportedly quite different than ordinary trading days?
We find that the pattern has persisted in Q3, and is markedly more robust at month- and quarter-ends than on ordinary days.