The WM/R Fix Quarterly Update (Q3 2016)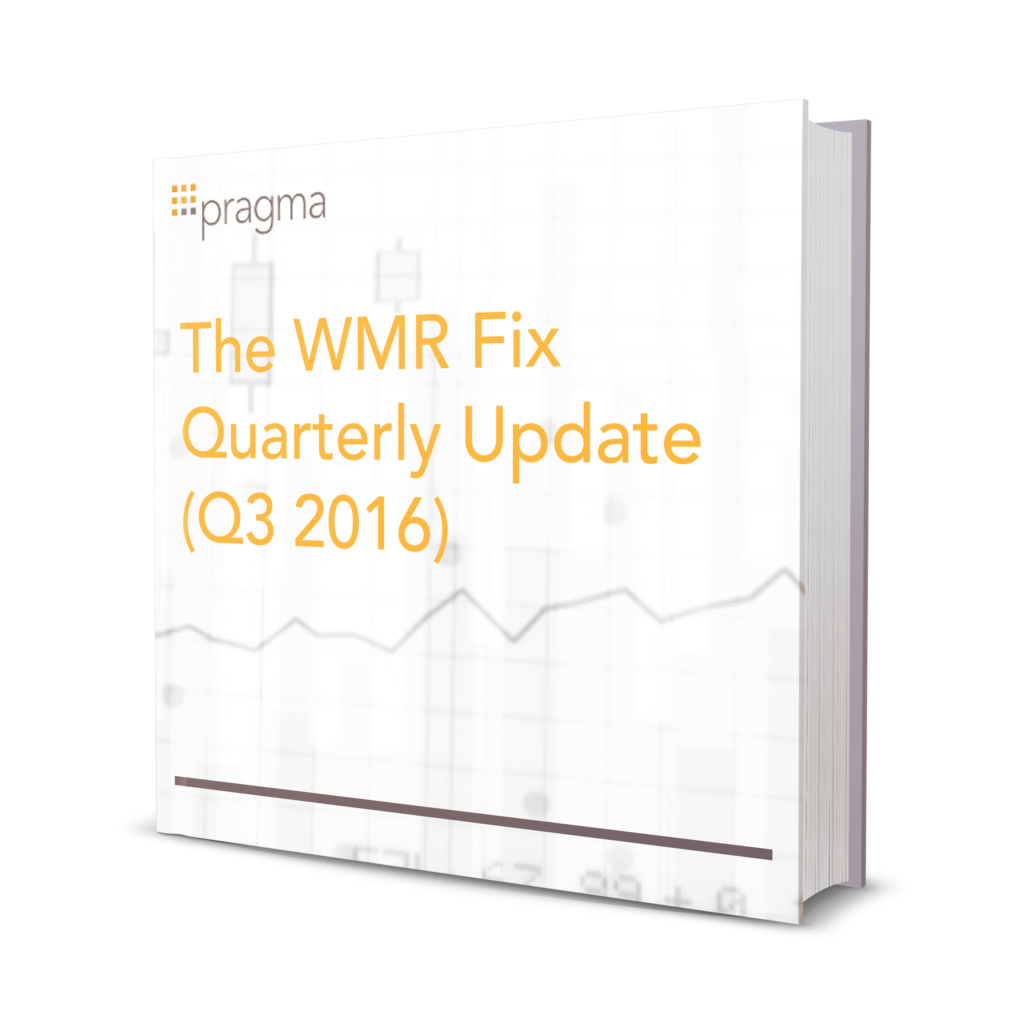 Description
After the adoption of a five-minute window to calculate its 4 p.m. currency benchmark rates known as the "Fix" by WM/Reuters in February 2015, we observed a predictable pattern of momentum in rate changes throughout the Fix window, followed by a marked reversion.
As we noted when we first disclosed the pattern in Summer of 2015: "Some of the underlying causes of these patterns—regulation, bank policies, and buy-side trading habits and mandates—may be slow to change. Meanwhile, we expect that market participants will exploit the patterns described here, causing the patterns to change over time."
We have been tracking the evolution of the signal and providing quarterly updates over the past year and a half. Through Q3 2016, the momentum pattern on ordinary days (excluding month ends) as described last summer has deteriorated to the point it provides no value.