Pragma's Comment Letter on the SEC's Proposed Reg NMS changes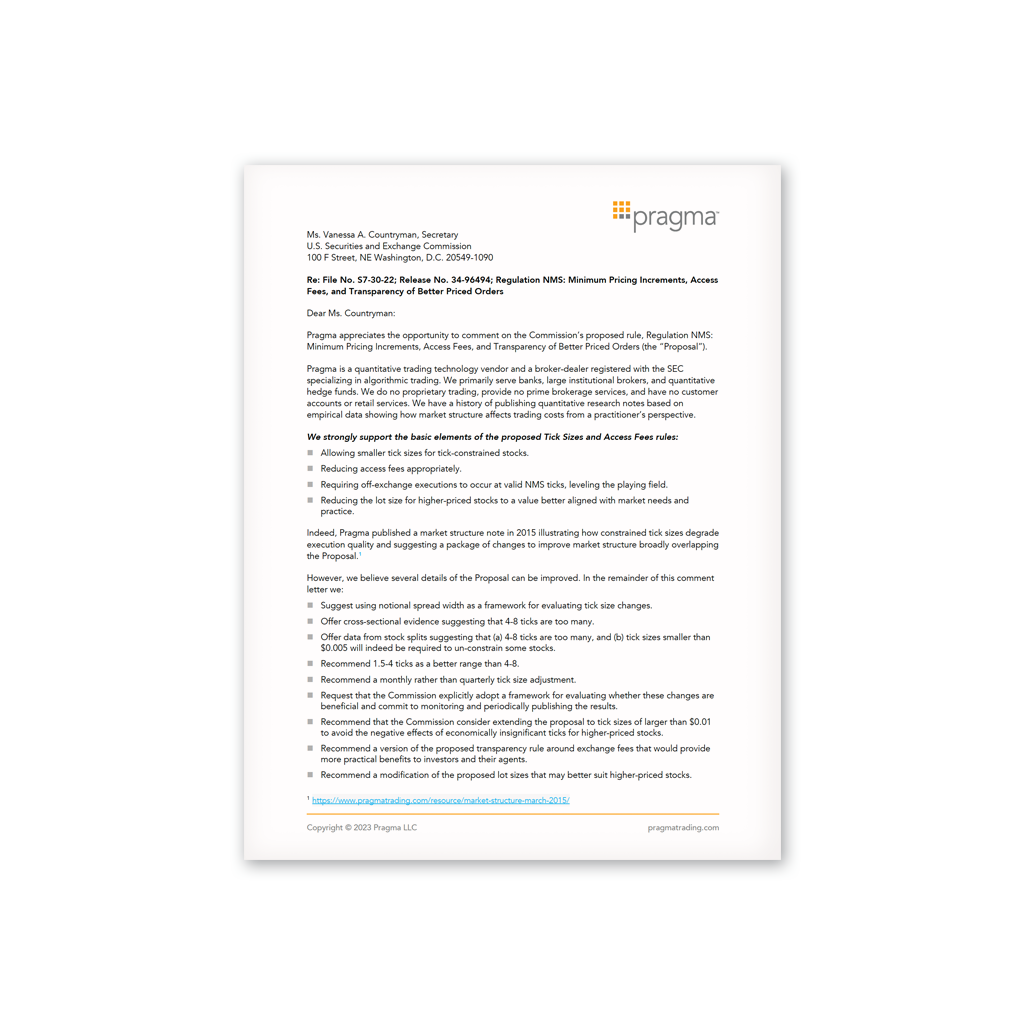 Description
Pragma has submitted a Comment Letter on the SEC's proposal Regulation NMS: Minimum Pricing Increments, Access Fees, and Transparency of Better Priced Orders. We are pleased to see the SEC taking action to improve the equity markets, and our letter presents research showing several ways that the proposal can be further improved, including:
Using notional spread to evaluate tick size changes.
Allowing 1.5-4 ticks instead of 4-8, as our research shows 4-8 ticks are too many.
Modifying proposed lot sizes to better reflect the true market for higher priced stocks.
Extending the benefits of tick size controls by creating ticks larger than $0.01 for higher priced stocks.